Texte sur bandeau
sur bandeau ligne 2
Welcome in Lille

WELCOME IN LILLE
As the capital of a region of six million inhabitants (the Hauts-de-France region), Lille benefits from the advantages afforded by its unique setting. The city serves as the epicentre of an intense cultural life that springs from a rich heritage, derived from a long history at the heart of Europe. The University of Lille attracts many students thanks to a dynamic academic environment enriched by the proximity of international universities ranked among the best in the world.
The students enjoy excellent study conditions across the large campuses that offer numerous associative, cultural and facilities. They have access to modern international-standard university residences, up-to-date libraries (learning centres) equipped with facilities for new ways of learning using digital technologies, as well as a highly developed rich and varied cultural calendar (cinema, exhibitions, theatres …).
Exchange programmes
The University of Lille continually develops and promotes student exchanges with high-quality institutions of higher education in the European Union and beyond, thanks to a variety of programmes (Erasmus +, etc.). It also promotes cosupervised doctoral theses, for which doctoral students do research alternately at the University of Lille and in an international institution.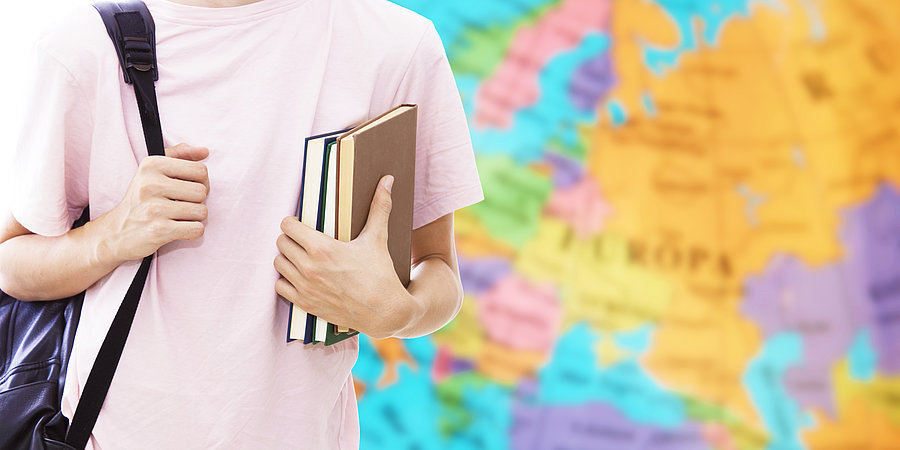 A special welcome for international students
Every year the University of Lille hosts a week-long celebration of international students: the International Student Week. This is an opportunity for French and international students to participate in many festivities and events on the theme of international exchange. The University of Lille also works in close partnership with the Lille branch of the ESN (Erasmus Student Network) to provide a warm welcome to international students and to provide support during their stay. A welcome meeting is organized by the ESN at the beginning of each semester. Exchange students can also take advantage of the chance to stay at the newly built Reeflex international residence hall.
The university offers a selection of courses that are bilingual or taught entirely in English. In order to prepare for their exchange, thematic summer schools that include language training in French are available. International students can also take advantage of French language courses that will allow them to reach the level necessary for their studies (offered by the Department of French as a Foreign Language – DEFI) as well as French courses for particular scientific fields (offered by La Maison des Langues).
On-campus student accommodation
Housing is proposed and is booked in halls of residence on campus or other solutions upon request by the students when confirming their attendance of the programme. University residence halls offer small private rooms with a bathroom and kitchenette. In some residence halls, kitchens or bathrooms are shared. In Lille, students will be housed in the new international residence hall called 'Reeflex'.
Reeflex is a recent residence of 368 rooms for international students, international guest lecturers and trainees. It is a great place to meet in a friendly atmosphere, with various services such as a launderette, welcome package (bedding and kitchen utensils), cleaning, specific services for international researchers and a childcare centre for the children of University staff and students. This residence was built according to high environmental quality standards and respects the standards for sustainable development (waste recycling, low energy consumption, bicycle use).