Texte sur bandeau
sur bandeau ligne 2
SCHOLARS / GUEST LECTURERS
The Erasmus Mundus Joint Master Degree BIOPHAM welcomes academic and non-academic experts from all over the world to be part of the programme as invited guest lecturers.
Through such invitations, the consortium aims at:
offering recognised specialists the opportunity to share their own expertise, skills and knowledge with worldwide students enrolled in a European Programme of Excellence,
giving the BIOPHAM students the benefits of a unique teaching staff extended to worldwide specialists,
developing partnerships and strengthening the BIOPHAM network.
Guest lecturers can be hosted by any institution of the consortium universities according to the student mobility-track and course catalogue.
Guest lecturers may intervene in four possible host universities:
University of Lille (France)
University of Pisa (Italy)
University of Silesia in Katowice (Poland)
Polytechnic University of Catalunya (Spain)
GUEST LECTURERS' scholarship
Selected scholars / guest lecturers will be offered a scholarship to cover travel and accommodation costs and pay a remuneration.
Details of the available scholarships are set below:
A "week" is defined as minimum 4 out of 7 consecutive calendar days. It is not possible to consider 8 consecutive days as 2 weeks.
Guest lecturers have also access to the facilities of the host universities (library, sports facilities, laundry facilities, computer rooms, etc.).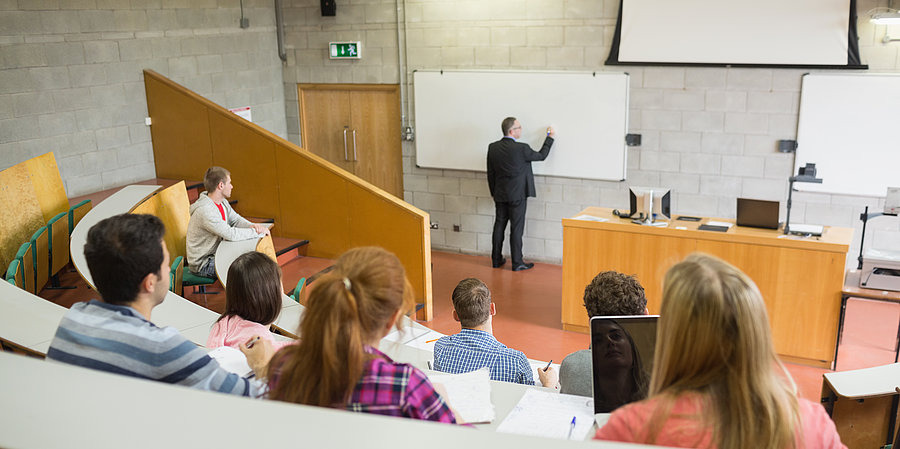 ELIGIBILITY CRITERIA
Guest lecturers are expected to teach courses or give seminars in their field of competence for at least 4 consecutive days in one host institution (travel time included).
Guest lecturer needs to have a good level in English since it is the language of instruction of the Master program
A guest lecturer paid by another EU funding programme (including other Erasmus+ actions) cannot be considered eligible, as each guest lecturer will receive an EMJMD grant from this programme.
The consortium is an employer committed to the principle of equal access to employment. People belonging to minorities and people with disabilities are encouraged to apply.
Invited scholars will be requested to hand out a short report on their activities (involvement in teaching, research or quality assessment process).
SELECTION OF APPLICANTS
The lectures or seminar proposals are subject to a selection procedure performed by the BIOPHAM Academic Board.
Throughout the process, a particular attention will be paid to the following requirements:
- a good command of English (language of instruction in the Master's programme),
- a high level of expertise (either academic or non-academic) and uniqueness of proposed contribution in regard to the lectures offered by permanent teaching staff and the goals of the programme,
- ability to teach at a high level,
- a demonstrated motivation to participate to the BIOPHAM network.
Applicants will receive an individual notification of decision. Should a proposal be accepted, the BIOPHAM Academic Board may suggest changes to some lecture contents.
To apply, please complete and send the Application Document and other requested documents to the e-mail address: master-biophamuniv-lillefr