Texte sur bandeau
sur bandeau ligne 2
University of Silesia in Katowice
One of the largest and most dynamically evolving Polish higher education institutions, offers innovative solutions in the field of education and a friendly space for conducting research. The university offers over 70 programmes and over 200 specialisations in Art, Humanities, Social Science, Natural Science, IT, and Technology. Studies are conducted at Bachelor's, Master's, and Doctoral levels. Classes are provided in 4 campuses in Katowice, Sosnowiec, Chorzów, Cieszyn.
University employees, students and young scientists, working individually and in teams, address themes crucial at the regional, national and global level. They conduct research into land- and sea-dwelling wildlife, analyse climatic changes, search for solutions aimed at combating poverty, hunger and social inequalities. They are committed to shaping the societies of the future and the results of their research contribute to improving the conditions and quality of life of the people. They develop efficient drugs and modern materials, investigate world and national cultural heritage. They teach how to think critically, how to be sensitive to words and indefatigable in asking questions. They create art and participate in numerous artistic events. They act responsibly, creatively and boldly. They eagerly dwell on their scientific passions, popularize knowledge and educate future generations. Expanding the borders of what is known, they are fearlessly reshaping our reality.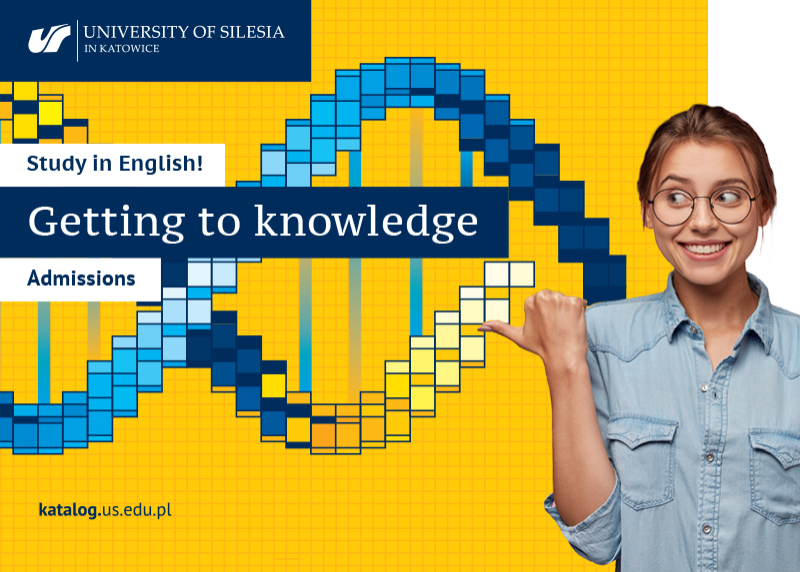 City and region: Katowice, Upper Silesia
The region's largest city, Katowice, has a population of over 308.000 people. Located on the Rawa river, the city is the administrative, economic and cultural capital of Silesia. Thanks to a thriving airport, as well as a network of throughways and motorways, Silesia is one of the most convenient regions in terms of communication and transport. Regional authorities and diplomatic posts are based here, and various districts of Katowice offer an impressive number of cinemas, theatres and culture centres. Postindustrial and post-mining areas are increasingly changing and being transformed into popular meeting places for young people, whom they attract thanks to numerous concerts, exhibitions and meetings with artists.
Travel Links
Upper Silesia is located at one of the main crossroads of Central Europe. The main road and rail arteries run through the city and region in the West-East direction linking Germany with Ukraine, and North-South linking the Scandinavian countries with Vienna and the south of Europe. You can travel to Katowice most conveniently by the following means of transport:
by air:
to Katowice-Pyrzowice Airport
to Kraków-Balice Airport
to Warsaw-Chopin Airport
and by shuttle bus to the center of Katowice
by train to the railway station in Katowice
There are direct rail services from main European cities such as: Paris, Berlin, Prague, Vienna and others. Rail connections with major cities in Poland (Warsaw, Kraków and others) are available several times a day by InterCity trains.
Exchange programmes
Orientation Week is the gateway to the Polish language, culture and system of education. It allows also to meet other exchange students and visit some landmarks of the region. Organised by the Erasmus+ Office in cooperation with the School of Polish Language and Culture, the Orientation Week is aimed at familiarising incoming students with the country, the city, and the university where they will carry out their mobility. Orientation week is organised twice a year, usually one week before the start of each semester.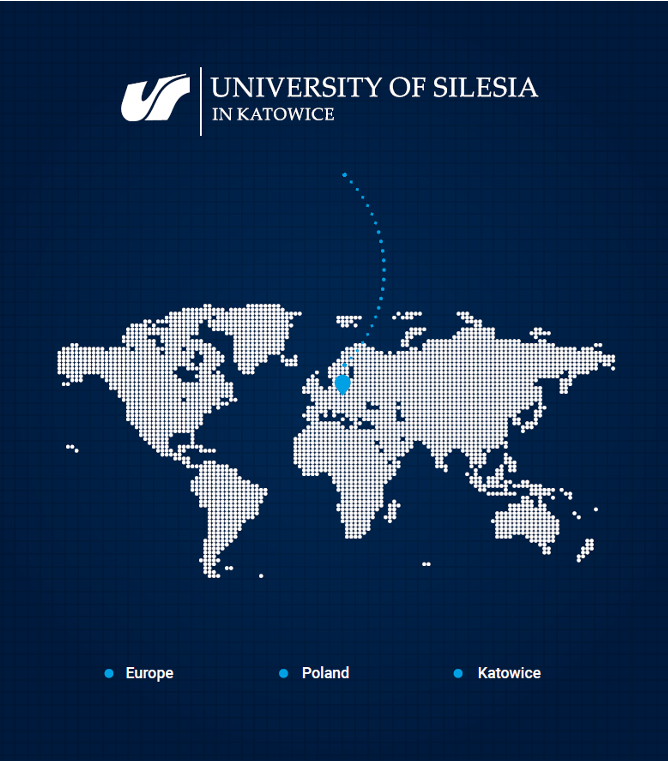 Polish language courses
We invite all students to participate in the courses of Polish as a foreign language offered by the School of the Polish Language and Culture of the University of Silesia. The School offers a wide range of courses for foreigners who wish to learn Polish. Courses start with a qualification test and end with a final assessment test. There are also some additional tests throughout the course to monitor the participants' progress. For more information about courses please visit the website of School of Polish Language and Culture: http://www.sjikp.us.edu.pl/